Zagt & Van Elk Consultancy supports companies that market cosmetic products on the European Market. Our clients receive practical and future oriented solutions. Always legally correct, custom made for you, solid technically substantiated and the most cost effective. Our input makes you smarter and more independent as an entrepeneur.
Adri Broekman, T: +31(0)649416687, E: adri@zagtenvanelk.nl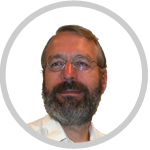 Adri Broekman, co-owner of Zagt & Van Elk Consultancy, is analytical chemist. He worked 12 years at the Netherlands Food and Consumer Product Safety Authority (NVWA). Also for 12 years, he was employed by Sara Lee Household and Body Care as a team member of R&D Management, involving analytical chemistry, microbiology, documentation, claims support, product safety assessments, GMP and ICT.
He coördinated a Lean implementation project and reorganised a laboratory for product development.
In addition to these expertises, Adri has gained a lot of experience in individual coaching on the job as well as in teamcoaching, especially supporting project teams in the problem solving and decision making process.
Iris Freie, T: +31(0)626850448, E: iris@zagtenvanelk.nl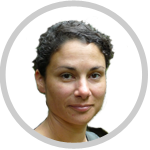 Toggle
Iris Freie is an industrial pharmacist. She graduated at the University of Groningen in 1995.
Iris has over 19 years of experience regarding product development and regulatory affairs within the pharmaceutical, medical device, cosmetics and food supplement industry. She used to be head of the R&D department of VSM Geneesmiddelen bv, the biggest producer of natural remedies in The Netherlands.
Her expertise is in the field of:
• Composing different product files (RVH, THMP, cosmetics, food supplements and medical devices)
• Designing and coaching the entire product development process
• Development and validation of analytical methods
• Stability and shelf-life studies
• Composing of procedures and specifications
Her specialty is in borderline products: products that have no clear legal status. goes here
Ameing Tang, T: +31(0)643990186 E: ameing@zagtenvanelk.nl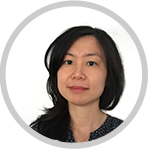 Co-owner Ir Ameing Liao-Tang is Food Technologist. She graduated in 2002 from the Wageningen University.  Ameing has 10 years of experience in the cosmetic industry and she worked for multinationals like Unilever, Sara Lee and Colgate-Palmolive. She worked mainly as Product Developer and in those years she has developed many products  and carried out projects from concept phase to first productions. She has broad knowledge in the field of raw materials and their applicability in cosmetic products, product labelling (including claims), stability testing, doing safety assessments and writing specifications and production processes.